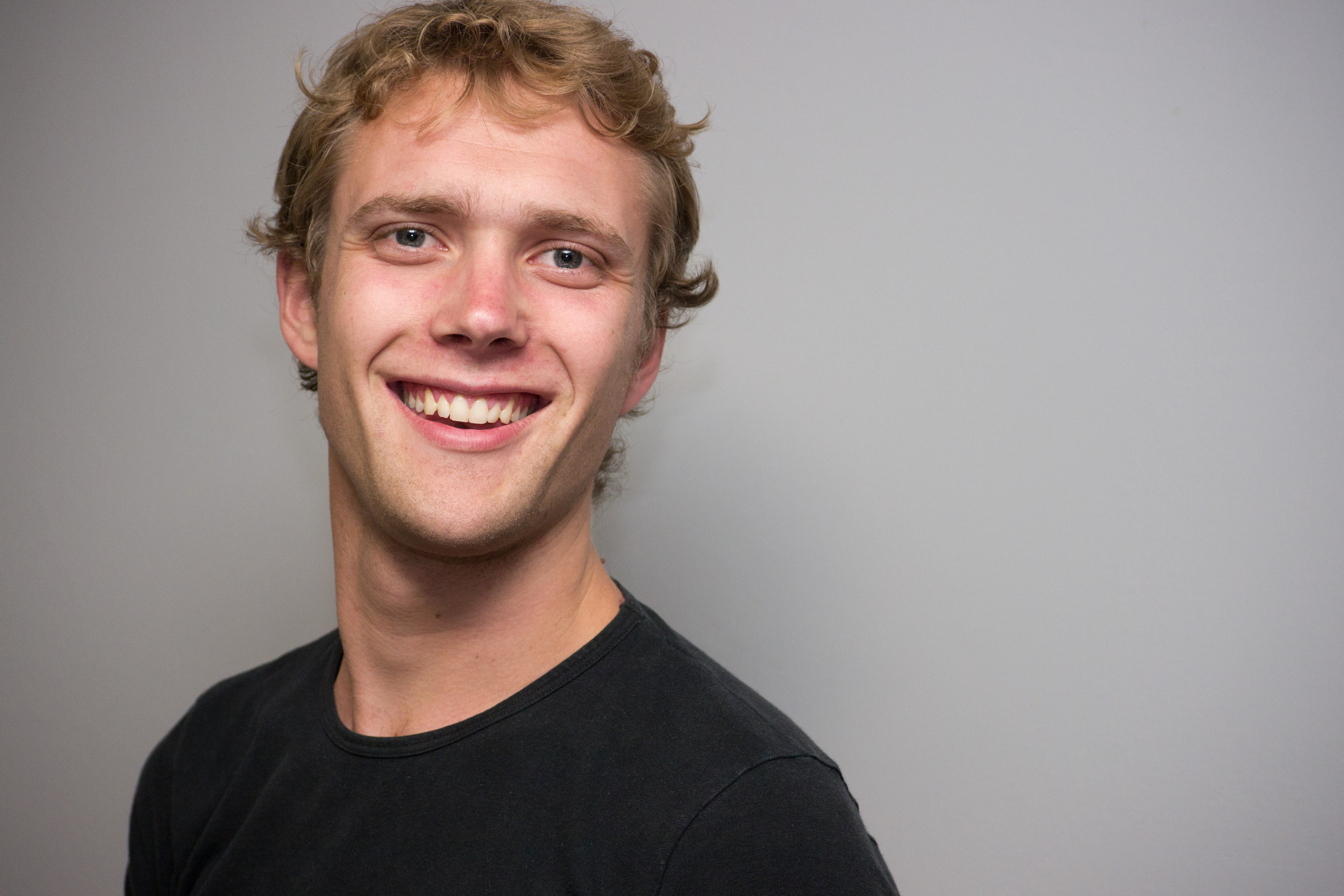 michael bell
director and producer
Michael has been making music his whole life. He finished his degree in music (majoring in composition, arranging and bass) in 2005 and has kept busy since then producing songs and albums for singers and bands, composing and arranging for film and TV, writing jingles and writing/arranging/recording music for concerts, albums and radio. He has written for ensembles of all sizes including soloists, jazz bands, big bands, all sorts of session bands, and orchestras including the New Zealand Symphony Orchestra, Christchurch Symphony Orchestra and Vector Wellington Orchestra.
Here is some of Michael's production work:

Audio clip: Adobe Flash Player (version 9 or above) is required to play this audio clip. Download the latest version here. You also need to have JavaScript enabled in your browser.
michael@orangestudio.co.nz
021 223 6693
---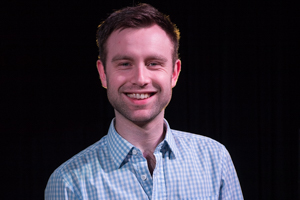 Kris Finnerty
Studio Manager
Kris has been working at Orange Studio since 2009 minus an excursion in the middle to complete his BMus(Hons) at CPIT Jazz School and NZSM in Wellington in jazz piano. Kris runs the studio, managing the recording bookings, the session musicians, finances, maintenance and all the weird and wonderful things that come up. Want to book a recording session or discuss something weird and wonderful? Better call Kris.
kris@orangestudio.co.nz
+64 27 711 0367
---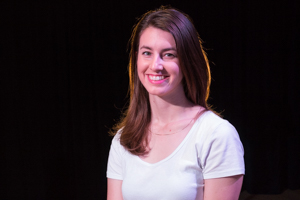 Charlotte Crone
Concert (Live Recording) Coordinator
Charlotte has been working at Orange Studio since 2012 (after completing her degree with CPIT Jazz School in jazz arranging) and is the person who coordinates our live recordings. Live recording is one of the unique things Orange is set up to do, and we do about one of them every week. It's a fun way to achieve a high energy album recording with accompanying videos for promotion at a very cost effective price, with the ability for audience members to offset the cost through ticket sales. If you might be interested in this, get in touch with Charlotte!
charlotte@orangestudio.co.nz
+64 27 4644 829
---
Engineers
---
Thom O'Connor
Head Engineer
A quiet and thinking man, Thom O'Connor, Orange Studios' Head Sound Engineer, embodies the adage "still waters run deep". Thom is a Timaru boy at heart and this may account for his chilled-out approach to life.
Thom says he decided to do music engineering because a friend was taking a course, and he thought it sounded fun. But we think this pathway was inevitable because Thom comes from a musical family – music was alive and present throughout his childhood and homelife. His parents were multi-talented musicians playing several instruments and singing. He particularly remembers hearing his mum's jazz and swing music fill the house on arrival home from school.
Fast forward a few years and Thom, like many other teens of his era, was in a rock band playing guitar and bass. From there Thom travelled to Invercargill where he got a Diploma in Sound Engineering from the Southern Institute of Technology (SIT). Along the way he met and married Rachel, the mother of their two "amazing" children [his own words].
Thom previously worked at Quicksand Studios in Christchurch – he designed, managed and operated the business for a while. Then he met Michael Bell, through a mutual friend, the two hit it off, and we are stoked that he began working at Orange in early 2015.
Thom loves the variety of work, the sense of whanau and the atmosphere of creativity and fun that exists here. Thom is proud of the work he does and enjoys being part of the process of creating wonderful music for artists. Time stands still when he's in the studio – a sign that he's in the right place.  
If Thom is not creating music or spending time with his family, Thom can be found enjoying V8 supercar racing and dreams of the noise, the fuel and tyre smells and the exhilarating speed of the 1,000 km race at Mount Panorama in Bathurst. Perhaps one day Thom will create some concrete music with the sounds of the racing track the inspiration for the music. [Lol. See what I did there? A pun worthy of the boss himself!]
---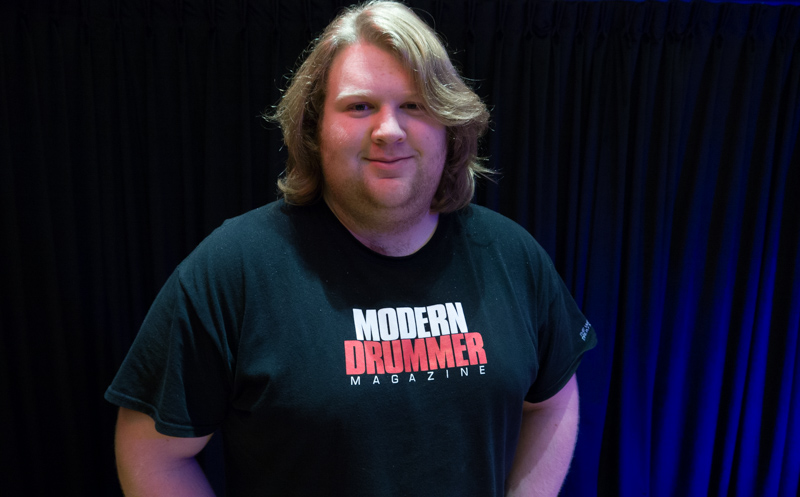 Jamie Thomson
Engineer
Often mistaken for Meatloaf, this blonde-haired sasquatch, is a gentle giant. Possessing an open and delightful personality, Jamie Thomson is a west Christchurch lad who attended Papanui High – and still attends – albeit now as an itinerant music teacher.
Jamie came across music technology in his final years at school and being a musician himself (he's played bass guitar and percussion for 12 years) was fascinated by the science of sound and his inner music nerd was born.
After school he began teaching at Clevetown Studios where he still works now as an freelance sound engineer. He also teaches music technology in schools, currently working for Papanui High, Girls' High and St Margaret's College.
His freelance engineering came from his work with live gigs, which he still does, but he has now side-stepped into a studio engineer as well. He also works at White Audio and does tech for the Electric/Rock/Soul band Soul System.
Jamie has a long association with Michael Bell as he did tech support, such as videos, for Orange Studios several iterations ago before it was housed in the current Ferrymead facility. Now working as a sound engineer, Jamie says clients love Orange because it's a purpose-built new facility with a great sound. They like the way the rooms work well together so that you can track a whole band live but in isolation while all in eye contact with each other. Oh, and of course, the staff who work there are great too!, reflects Jamie.
Jamie can sometimes be found performing a gig, alongside Sam Watson and Aidan Stewart, in "Phaze III", a dance covers band. But if not performing, Jamie's ideal leisure time would be guffawing over the antics of infamous Top Gear host, Jeremy Clarkson, while eating a homemade dish of lasagne with double cheese.  
Audio clip: Adobe Flash Player (version 9 or above) is required to play this audio clip. Download the latest version here. You also need to have JavaScript enabled in your browser.
---
Mastering Engineer
---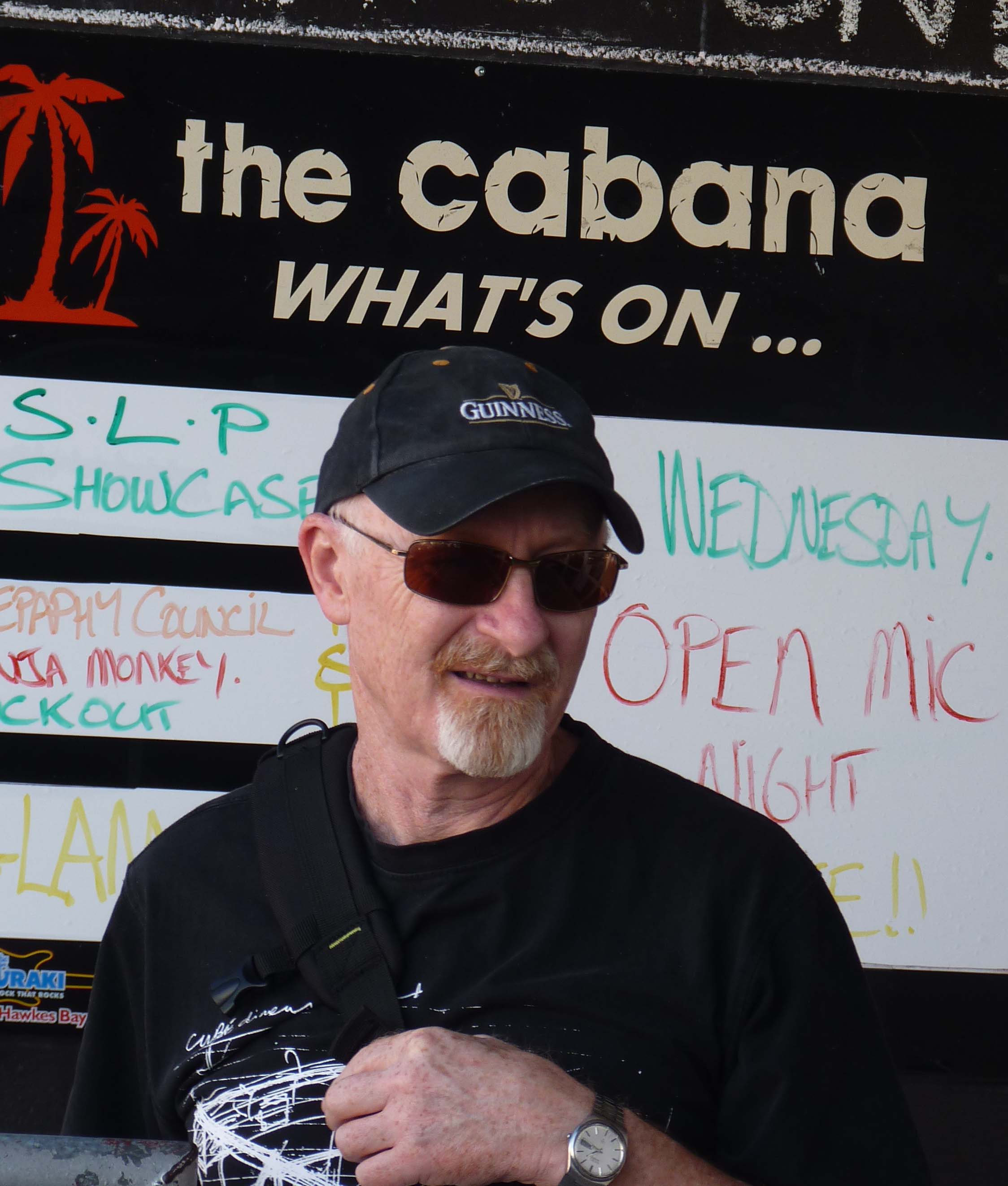 Peter Rattray
(Cert.Aud Eng. Dip Aud Eng.) - Mastering
Peter has been working in the recording industry for over 30 years. He gained a Certificate in Sound Engineering and a Diploma in Audio Engineering in Australia and worked as Chief Enginneer in South Australia for a couple of years. When he returned to Christchurch, he worked at Radio Avon as Production Manager. He then owned and operated Tandem Recording Studios for the next 20 years where he has won numerous awards for commercial production and music production. Peter has worked with Anika Moa, Boh and Bic Runga, Selmonella Dub to name just a few. He has Produced, Engineered and Mastered hundreds of songs and albums over this time and is a very sort after Music Producer and Mastering Engineer. Pete does the vast majority of our mastering.

Audio clip: Adobe Flash Player (version 9 or above) is required to play this audio clip. Download the latest version here. You also need to have JavaScript enabled in your browser.
---