Attack of the Nerds! Five Minutes with Brendon Bennetts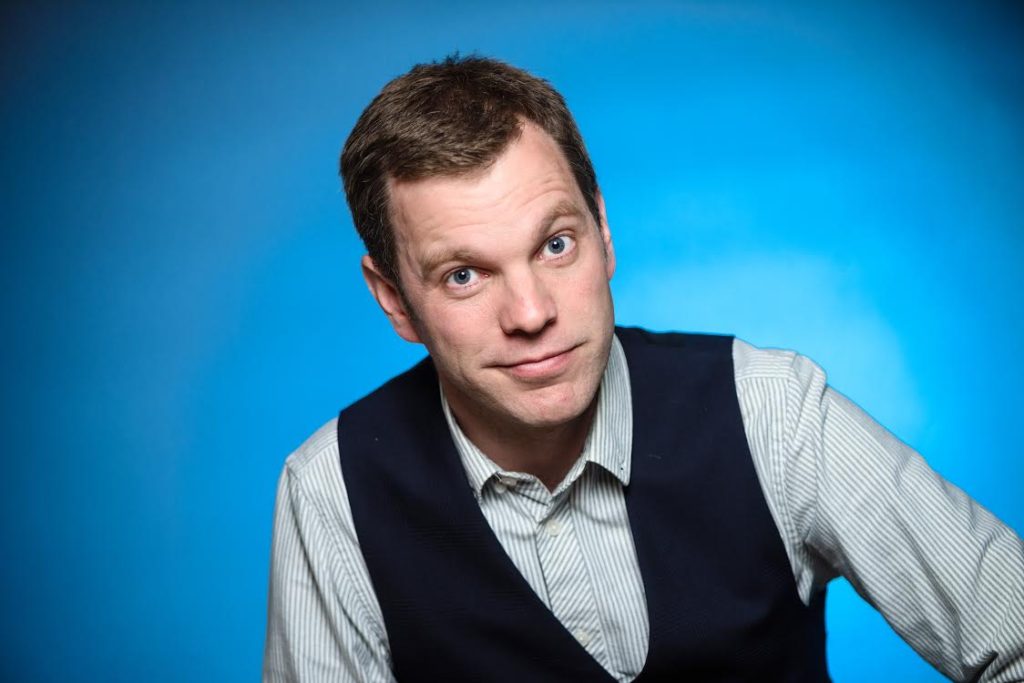 Nerd Degree creator and improv extraordinaire, Brendon Bennetts, recently sat down with the peeps at Orange to chat about geekery, comedy and surprise Dungeons and Dragons. Enjoy!
OS: The Nerd Degree has been produced out of Orange Studios since 2014 – What inspired you to create this podcast?
BB: For fun mostly. I know a lot of nerdy comedians, writers, and performers, this seemed like a good opportunity to get them together.
OS: 

What is a nerd, in your opinion, and is this different from a geek? Why do you consider yourself a nerd?

  
BB: I'd say a geek is someone with an obsessive interest in an obscure topic, a nerd is someone with interests around science and sci-fi. Our show tends to be about nerdy stuff, but we also like to geek out about different things each episode. And yes, I am a nerd.
OS: You're also an improv specialist; what, in your opinion, is the key to great improv? 
BB: Notice the things happening around you and build them into your story.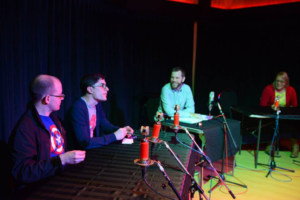 The Nerd Degree panel geeking out at Orange
OS: Being a teacher as well, what advice would you give to your drama students who are interested in pursuing their creative passions?
BB: You can make your creative passion into your job, or you can enjoy it as a hobby. Either can be good, but you can't do both at the same time.
OS: What has been your favourite thing about recording

here at Orange

?
BB: The lovely music geeks that work there.
OS: What is the strangest thing you have in your pocket/bag right now?
BB: I don't think it is that strange, but I always have a couple of twenty-sided dice in my bag. They're useful for unexpected Dungeons and Dragons games
The Nerd Degree is recorded Live at Orange on the first Wednesday of every month, 7:30 pm. You can buy tickets here and listen to the podcasts here.