The Comedy Carnival and Snap Presented by RuseWebsites'
Local comedian Snap Presented by RuseWebsites' is more than just a funny man; as a driving force behind the rapidly growing Christchurch comedy scene, he is truly a force to be reckoned with…just don't tell him fart jokes aren't funny.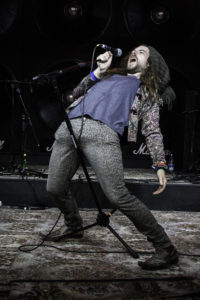 OS. So, Snap Presented by RuseWebsites'…what a mouthful of a name! Tell us a little bit about how you decided on it.

SR. First name is because my parents were crazy hippies who named me after the flower 'snapdragon'… but the last name is the result of a radio gag on 105.7 Pulzar FM, where I just auctioned it off to the highest bidder. It's honestly a nightmare. I fly regularly and constantly have to explain it… plus banks always get confused… actually anywhere that's too serious it can be a bit of a hassle.
OS. The Comedy Carnival runs for it's second year this April in venues all over the city, with many local artists. How do you feel the comedy scene has developed in Christchurch over the last few years?
SR. Yeah it's going to be amazing, we have tons of local artists as well as lots of South Island acts! The scene in Christchurch is growing at an astronomical rate. We're outpacing the general rebuild, the wage gap and tensions in the US. Honestly the comedy scene in Christchurch is probably the fastest growing thing in the world. It's an incredible thing to be a part of and I really believe we're getting to a point where we can keep talent here rather then them buggering off up North or heading overseas. Christchurch has always produced a disproportionately high number of pro comedians and I think post quake we have a better idea than ever how to find the laughter in a situation. I honestly believe that stand up comedy is going to become an integral part of the culture of this city and we can become the true home of comedy in New Zealand.
OS. Who exactly is Grandpa Figs?
SR. He's an old half man, half fig who snorts scotch through his curly straw. Not many people get the chance to meet old Figsy, he can't go out during the day because he'll dry up in the sunshine but can't go out at night because quite frankly he's too drunk and would embarrass the company. I never met a fruit more passionate about comedy and this city though.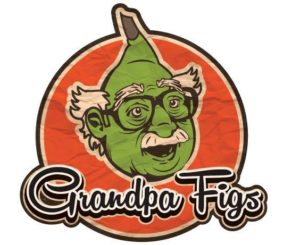 OS. What, for you, is the key difference to hosting events at Orange compared to other venues around the city?
SR. The key thing with what we've done is the ability to film something that looks super professional at a super reasonable price. We're still producing up the last show we did with you guys but having a TV quality video to push South Island comedy out to the world is going to be instrumental in the continued growth of comedy in the South. Also, you guys are just awesome to work with… and that's really the key difference between venues I work with and venues I don't. There's absolutely nothing more important to me than venue staff who really give a shit.
OS. Farting is hilarious – true or false?
SR. I am so glad you asked this! Of course it is hilarious! I just found out the other day that one of my friends, Lexie (Yeah I'm naming and shaming!), doesn't think farts or fart noises are funny. It's ridiculous. I've been yelling at people about this for days and I've haven't met a single person who doesn't think Lexie is some kind of messed up. I think the only real certainty in this world is that farts are funny.
You can see Snap and many other comedians from across New Zealand at the Comedy Carnival in Christchurch, 8th – 22nd of April.
See more details on their facebook page here, and buy tickets through Such Crowd here.