Poppies & Pōhutukawa – Five Minutes with Rebecca Nelson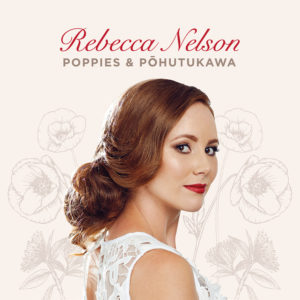 To celebrate the rapidly approaching release date of her latest album, Poppies and Pōhutukawa on April 7th, we sat down with Rebecca Nelson to talk about her trip to Gallipoli, honouring history through music, and her latest record deal with Sony.
OS: Tell me about how your exploration of war time music has informed your understanding of that time period. Was it your interest in that time that drew you to the style of music, or vice versa?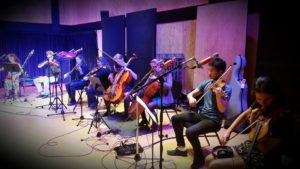 RN: I started singing at the age of 12 because I fell in love with the old style musicals and the greats: Shirley Jones, Judy Garland and Julie Andrews, I loved the romantic era. It wasn't until I joined the Royal New Zealand Navy that I started to learn about the beautiful Vera Lynn. It was an easy transition as the era and style of music is very similar. The opportunities I have had since joining the Navy including singing at commemoration services around the world and visiting the battlefields have really helped with my understanding and has only added to my new found love of war time music.
OS: What do you think young people can do these days to honour war veterans?
RN: I would love the younger generation to research into their family history and keep the stories of their forefathers alive. The Auckland War Museum have created an awesome platform called the Online Cenotaph where families can contribute to the records of those who served New Zealand. It would also be cool if they would consider giving back to their community on ANZAC day. The Student Volunteer Army along with the University of Canterbury have set up "Serve for NZ"  an imitative to encourage people to give up an hour of their time to do something meaningful to honour the kiwi spirit of service on this special day of remembrance.
OS: You recorded your latest album Poppies and Pōhutukawa here at Orange Studios. Tell us a little about the creative process behind the work.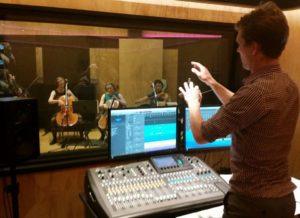 RN: I was inspired by my first trip to Gallipoli with the New Zealand Defence Force to commemorate ANZAC Day in 2014. I performed some of the songs from the album over there and I wanted to lay them down as soon as I got home. The vision was to create a remembrance album to honour the fallen. The legendary Michael Bell and a friend from the Navy band helped to arrange the pieces and we got some amazing musicians on board. I was lucky enough to utilise some members of The Royal New Zealand Navy Band including some that were over in Gallipoli with me as well as some talented Christchurch locals. Most of the songs are ones that I have performed at commemorations around the world or in Concert with the RNZNB and mean a lot to me.
OS: You've also been signed to Sony Records with this album, congrats! What are your next big plans for your music career?
RN: Thanks! Yes, it's very exciting. I have huge goals that I would love to achieve but at the moment I need to focus on the album, be in the moment and enjoy the ride. I will be doing a lot of promo over the coming weeks and would love to see it in the charts.
OS: You've traveled all over the world with your music. What has been you most memorable performance so far?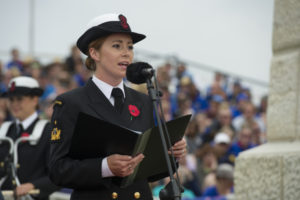 RN: It would have to be performing the New Zealand National anthem at the ANZAC day centenary dawn service in Gallipoli in 2015. My first trip in 2014 was special and at the time I thought it was a once in a lifetime opportunity but being asked to return in 2015 for the centenary was just incredible. 10,000 people travelled from all over the world to come and pay their respects 100 years on. Singing for your country is always a huge honour but to do it on the land where we lost so many soldiers is something that I will never forget.
You can buy your copy of Poppies and Pōhutukawa in JB – HIFI and The Warehouse from April 7th 2017