Five Minutes with Gary Starlight
Leading up to his upcoming shows in the Cavell Leitch International Jazz & Blues Festival 2017 (25, 26, 27 May) the one and only Gary Starlight spent some time with our one and only Rachael Lundy letting us in on some details into his entertaining life and the secrets to his success.

OS: Mr. Starlight, you have enjoyed an incredibly successful and glamorous career spanning decades; what advice would you give young performers trying to rocket to your level of fame and fortune?
GS: My advice is not to just say "Yes" to everything – say "Yes, AND" so you put your own spin to it (and don't have to pay royalties). To be honest I don't know if aspiring young performers can make it the same way I did  – especially since there are large parts of my career that I don't even remember – but being as incredibly talented as I am probably helps as well.
OS: How do you get your hair to stay so perfectly coiffed all the time? Also, who designs your suits?
GS: In my heyday I had a whole hair team looking after me (including a well-trained Capuchin monkey for grooming); since I've had to scale back slightly. I leave it to my pianist Kris Finnerty and guitarist Brad Kang to make sure my hair is "show ready".
As for fashion – I design all of my suits and outfits myself, and fortunately my vision matches up with many cheap online suit stores. Synergy!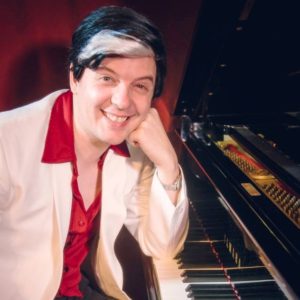 OS: "Gary Starlight Sings the Blues" marks a huge shift in your stylistic focus; what inspired this particular show?
GS: As all the Gary guys and Gary girls will know, my career has had its ups and downs. This show is about the biggest down. The all time low. The worst year of my life. These are the songs that I wrote during that time: none of them have ever been played before and some will never be played again. I believe that when people hear them they'll truly feel glad they aren't me.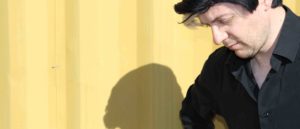 OS: Your shows have an incredible immediacy and connection to them…it's almost like you are just making up the lyrics on the spot! How do you do it?
When I sing a song I want the emotion to be so powerful that it transcends words. That, plus the various substances that have wiped out large chunks of my memory, makes it feel a lot like I have no idea what I'll say – or sing – next.
OS: What are your plans for the future, Mr. Starlight?
That depends on how many people come to see Gary Starlight Signs the Blues. It's either a triumphant world tour or back to sleeping on the floor of Orange Studio's recording studio.